New Delhi: Rahul Gandhi's long-expected takeover of the Congress is likely on December 4, the party indicated after a meeting of its top leaders at its chief Sonia Gandhi's 10 Janpath home in Delhi this morning.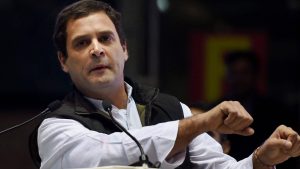 The party has announced the timeline for its internal election, widely seen as a formality with leaders endorsing Rahul Gandhi's name for the top job. The 47-year-old Vice President is set to succeed his mother Sonia Gandhi and is expected to be elected unopposed like she has been for the last 17 years.Mr Gandhi is expected to be elected unopposed but the Congress has declared that the last date for any challenger to come forward is December 4.
If there were to be an election, it would be held on December 15 and results would be declared on December 19.Effectively, Rahul Gandhi is likely to be elected the Congress boss before the Gujarat assembly elections, which begin on December 9, the first of two days of voting. The Gujarat results will be announced on December 18.